The title may be a little lame, but I had to do better than: "Make way for me!" or "Wicked Awesome Summer Trip". You don't even know what I'm talking about, do you? (Unless of course you read my sister, Bettina's blog, she's a bit more up to date than I am.)
Yesterday, my mom booked a flight for me and my twin to go to Boston, Massachusetts to stay for 2 weeks at the apartment that we spent the first year of our lives in. My parents own the apt. and they rent out the rooms to college students, and one of them has been vacant for a while. So, while Shira tries to find tenants down here in the Sunshine State, me and my sister will be living by ourselves in the home of the Hatchshell, Harvard, and Fanueil Hall.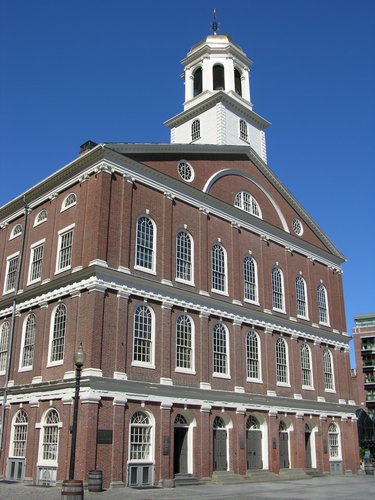 Meanwhile, I'm enjoying the several days I have left here in Florida in style. My sister and I have been making good use of our new licenses by driving to the library all by ourselves every so often. God it feels great to be lady-good-driver!
In other news, today I have seen two new movies:
"Being John Malkovich" and "Roman Holiday". Here are my opinions on both: if you are like me, you would not like to see "Being John Malkovich" a second time. I mean don't get me wrong, John Cusack, Cameron Diaz, and the "Malk" himself are talented actors, but the story was just too weird for me. Plus it was littered with filthy-talk; F**k, $h!t, go to h&!!, that sort of nastiness that I don't appreciate.
However, I highly recommend "Roman Holiday". In my opinion it's one of the greatest romances of the 20th century, and possibly all time! The '50s. Now that was a time to see good movies. Audrey Hepburn and Gregory Peck roaming the "Eternal City" (get it? Rome, roaming?) and falling in love in one glorious day. What a treat! You have to see "Roman Holiday", or your life will be incomplete!